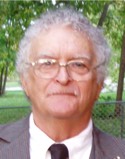 Spouses
Occupation
Tupperware Sales
Obituary notes for Bernice Luella (Spouse 1)
Bernice L. Wirth age 73 of Callaway, MN died May 10, 2015 at Sanford Health in Fargo, ND.

Bernice Luella Wirth was born August 9, 1941 in Bluffton, MN to Eugene and Kathryn (Berringer) Wegscheid in Bluffton, MN. She grew up and attended school in Bluffton, and later attended and graduated from high school in Little Falls, MN. On June 7, 1960 she was united in marriage to Roger Wirth in Bluffton, MN. They made their home in Perham, MN. They moved to rural Callaway, MN in 1970, where they raised their family. Bernice also sold Tupperware for many years.

Bernice was an active member at Assumption Catholic Church. She enjoyed gardening, quilting, playing cards, baking, camping, hunting, and fishing. She loved spending time with her family, and also enjoyed traveling to visit family who lived in other parts of the country. She was also very proud to be living in her retirement home that was built by her husband Roger.

She is survived by her children, Renee (Kerwin) Lomsdalen, of Ulen, MN; Audrey Minnerath, of Moorhead, MN; Brenda (Lester) Kiehl Jr. of Detroit Lakes, MN; Jeffrey (Cynthia) Wirth, of Callaway, MN; and Pamela (Robert) Legg, of Grand Forks, ND; nineteen grandchildren; twenty seven great grandchildren; three brothers, Bernard (Toni) Wegscheid, of Mesa, AZ; Harvey (Carla) Wegscheid, of Staples, MN; and Kevin Wegscheid, of El Cajon, CA; two sisters, Rita (Ervin) Price, of Wadena, MN; and Joyce (Kenneth) Price, of Wadena, MN; brothers and sisters in law; and nieces and nephews.

She was preceded in death by her husband, Roger; one brother, Donald Wegscheid; one sister, Sharon Van Watermulen; her parents; mother and father in law, Elmer and Velma Wirth; and one sister in law, Bernice Wegscheid.